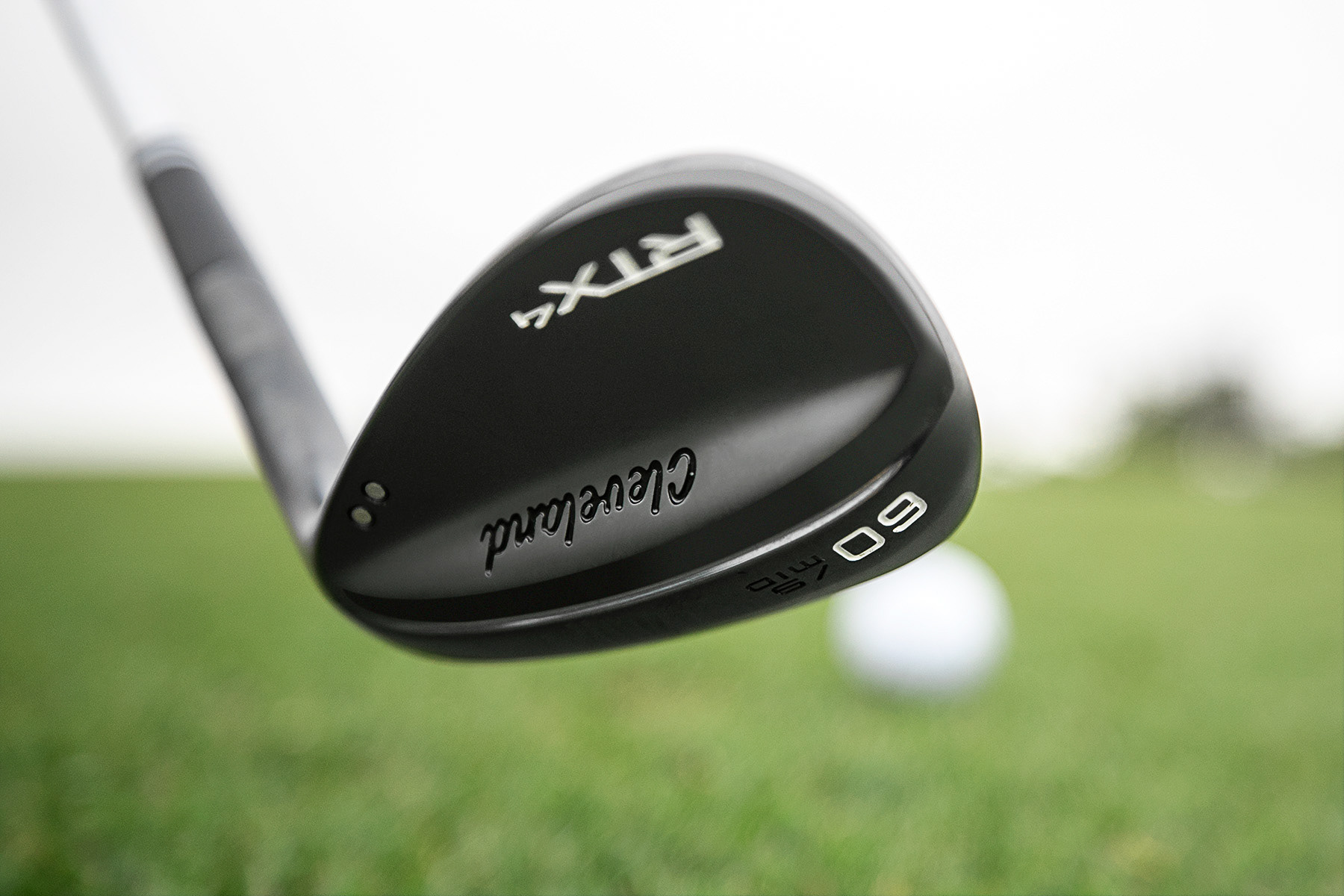 I was given the confidence to lead the design efforts on the RTX4 wedge which is the flagship product line at Cleveland Golf. Working closely with the engineering team and guys on the PGA tour we developed very specific center of gravity (CG) specs for the entire wedge lineup (21 SKU's)
The task was simplified by targeting a few key SKU's throughout the lineup and creating a universal yet adjustable design. Parametric CAD modeling (using Unigraphics NX) played a major role in the development and allowed me to design the weight shift into a few key adjustable parameters.
From a marketing perspective the wedge had to communicate the weight shift, look more valuable than its predecessor while retaining the classic clean look of traditional Cleveland Golf wedges. This was achieved by the tapered "step" seen behind the active sole running around the flange. The step itself is not seen at address and does not effect ground interaction (proven by CAD simulations and tour testing). The step highlights the technology, is easily manufactured and gives the wedge a sleek sculpted look.
Tracking documents I created to improve the flow of information between Design and CAD team (Design Handoff Document) as well as between R&D and the manufacturing plant in China (Finishing Master Document) are now part of the official development process at Cleveland Golf and are aiding in current development.